Yep, we've been pretty quiet for the last few weeks. I have a good reason though – we've been busy getting ready to show Card Hunter in public for the first time! I'm excited to announce that we'll be at PAX in Seattle as part of the Indie Megabooth. If you're lucky enough to be going to PAX, please come visit us at booth 781 on the 4th floor. We'll be there all weekend serving up a healthy dose of card battling. Get ready to challenge Greenfang, the Viridian dragon: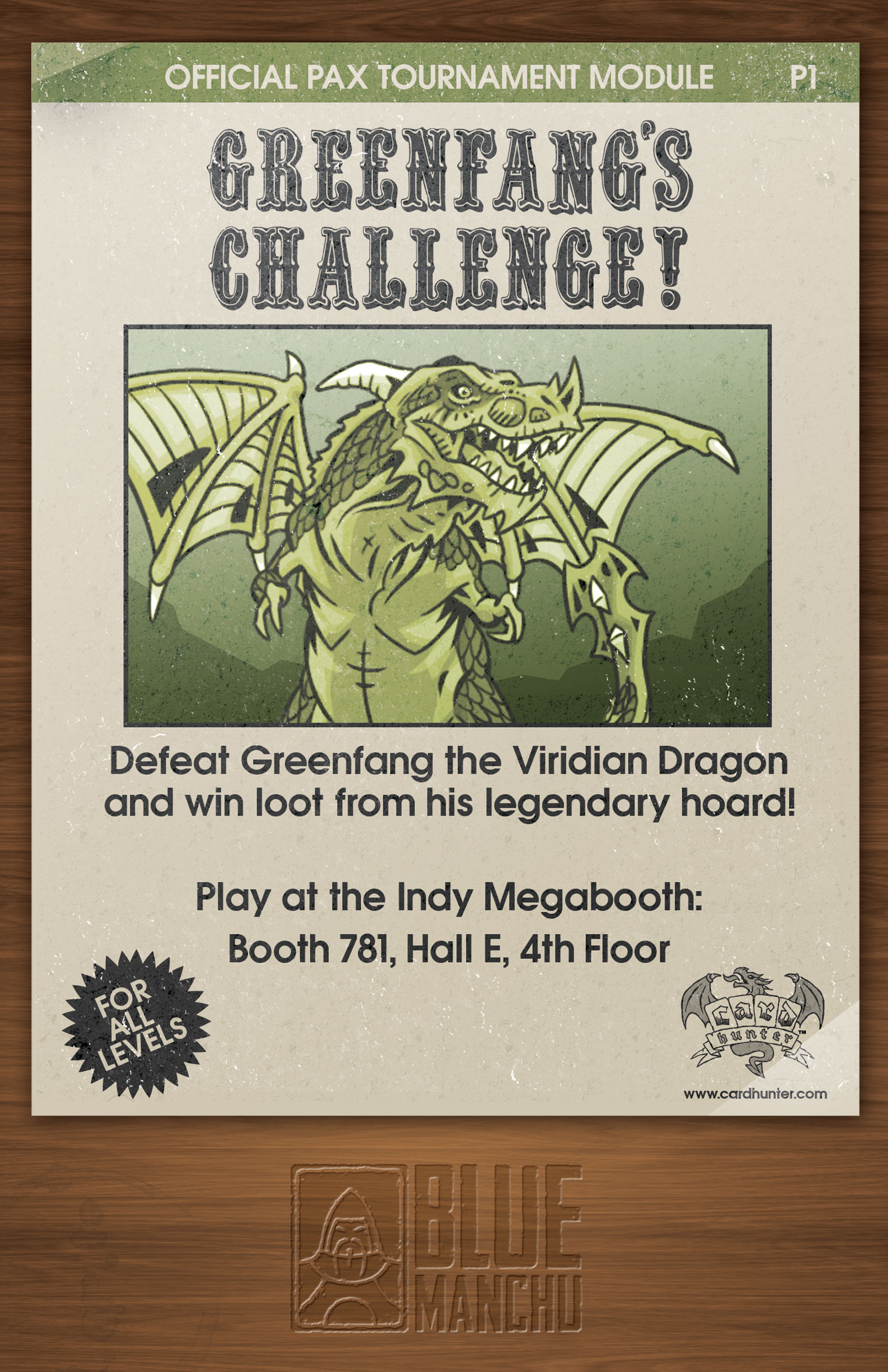 Greenfang's treasure horde is legendary. Some say it contains official Card Hunter game capes: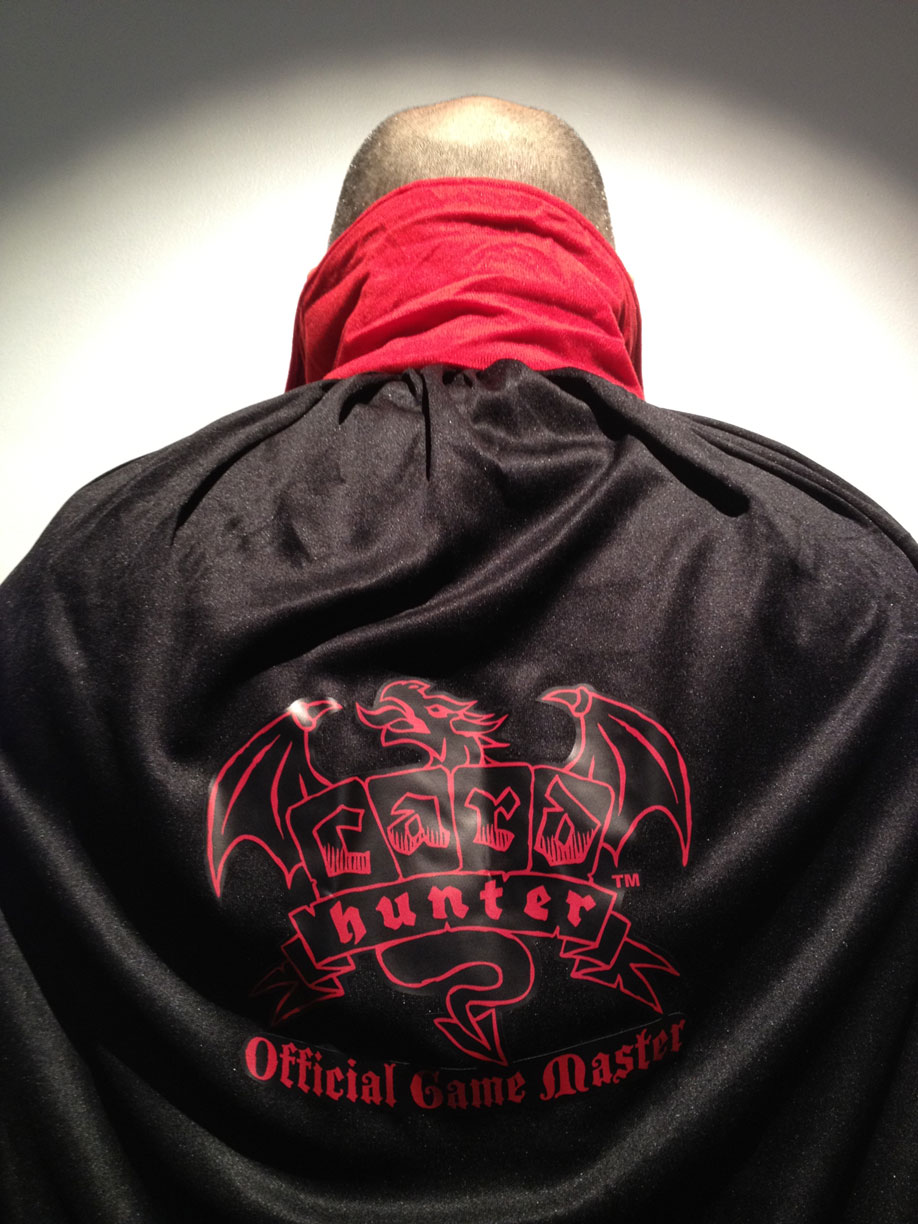 Others say it contains t-shirts and Card Hunter dice! All that is certain is that Greenfang will defend it to the death!
If you can't make it to PAX, we'll be releasing footage of the demo online for your viewing pleasure. This will be your chance to see how the game actually plays out. We've been tweaking and polishing the interface to a shine and we're super excited with how it is playing. I hope you think so too. In the meantime, here's a screenshot to whet your appetite: